* Для русских покупателей цены могут быть ниже указанных -- выходите на контакт.
Coming soon:
Recent releases
SOI 048 -- Crank Shaft / Biomass split
CD-r

SOI lo-fi series. Re-issue of SOI 015. Crank Shaft -- lo-fi machine noise from Bashkortostan; Biomass -- mini disk deck sound manipulations from Yaroslavl, Russia.
6 €
SOI 047 -- Comforter "Values, Needs & Delicate Brainwash"
CD-r

Gothic/ethno/trip-hop ;-)
6 €
SOI 046 -- Tchernoblyad / LO.BY split
CD-r
SOI lo-fi series. Tchernoblyad -- dark industrial/noise from St. Petersburg, LO.BY -- collage type noise from Vologda.
6 €
SOI 045 -- v/a "Negative Message From Collective Mind"
CD-r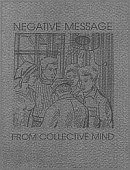 Ex-USSR noise/experimental compilation (Шесть мертвых болгар, Kritchev vs.Ban, ПНИЗ, Cisfinitum, Obozdur, Ganzer, Veprisuicida, Velehentor, K.Stoukaline, Kryptogen Rundfunk, Хлыст, CD-R, Hladna, Biomass, Cyber Christ, Kotra, Comforter).
8 €
SOI 044 -- Хлыст "Деревянные солдаты Урфина Джюса"
CD-r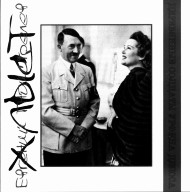 Extreme electronics from Ukraine.
6 €
SOI 043 -- v/a "Cultural Mimicry Volume 1 a Spirals of Involution international compilation"
CD-r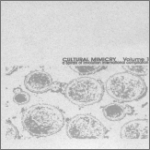 feat. Dave Phillips, Telepherique, Kouhei Matsunaga, Ohne, Daruin, rm74, Groyxo, Cisfinitum etc.
8 €
SOI 042 -- CD-R "Disorder"
CD-r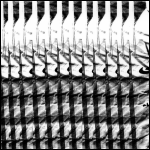 6 €
SOI 041 -- v/a "Finnexport 2003"
2CD-r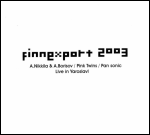 Anton Nikkila & Alexey Borisov, Pink Twins, Pan Sonic live in Jaroslavl. 2CD-r.
10 €
SOI 039 -- Biomass / Comforter split/collaboration
CD-r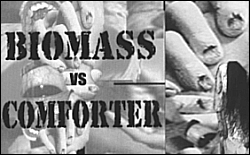 Power electronics/noise from Biomass, dedicated to "Ring" movie by Hideo Nakata. Harsh experimental cut-up noise electronics from Comforter about XXX-porno-SPAM at internet. Colorfull cover + insert.
ltd. ed. 167.
6 €
SOI 038 -- CD-R "Antipathetic"
CD-r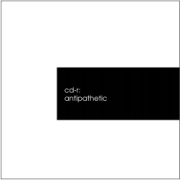 Digital noise with samples from vinyl records. Lo-fi digital noise.
6 €
SOI 037 -- Daruin / A.Borisov / Comforter "How To Use Friends As Organ Donors" 3-way split
CD-r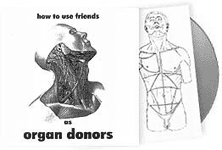 Digital / analog work from russian and japan artists. Original cover from quality paper with insert. Limited to 160.
8 €
SOI 035 -- Ohne "020510 / live in Yaroslavl"
CD-r (with video)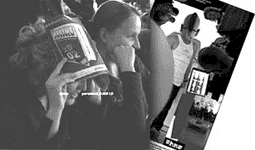 Fullcolour photo-quality cover in plastic sleeve with b/w inlay. Limited to 150.
8 €
SOI 034 -- Telepherique vs Alienlovers in Amagasaki "Globalizierung" split/collaboration
CD-r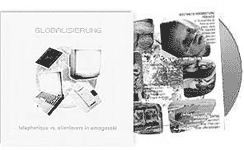 Quality paper cover with fullcolour inserts. Limited to 150.
8 €
SOI 033 -- Comforter "Faustrecht"
C60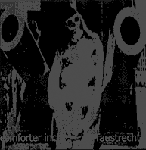 5 €
SOI 032 -- Phroq "Kobekita, respect is due to"
CD-r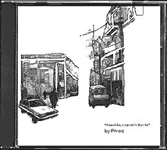 10 most extreme harsh tracks from Swiss artist. Each piece is dedicated to modern new noise star (like Guilty Connector, Groyxo and others).
Fullcolour cover. 150 copies.
6 €
SOI 031 -- Comforter / Lefthandeddecision split
CD-r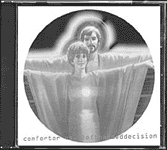 power electronics/harsh noise from Russia and USA. Limited to 104. "...It's noise music of the very loud and very aggressive kind..." (FdW) Vital 393.
5 €
SOI 026 -- Dislocation "Out of Memory"
CD-r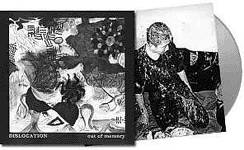 2 live tracks from this cult improv/noise band from Japan. Limited to 100.
8 €
SOI 025 -- Mourmansk 150 "Fight or Become Their Slaves"
CD-r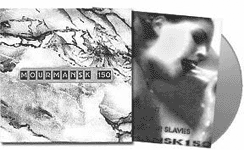 Power electronics/noise from France. Limited edition of 52 copies, in special packaging.
8 €
SOI 023 -- Government Alpha / Comforter split
C60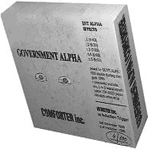 Harsh electronic noise from Japan and Russia, COMFORTER side is "live in studio" recording: only synth/fx w/no further edits/overdubs.
Limited to 100 copies, special cardboard box packaging.
6 €